3rd Annual Walk It Out Challenge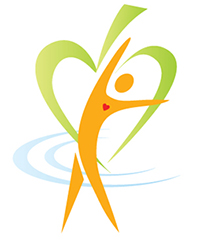 Sponsored by

An attendee favorite! Come participate in some friendly competition with your peers as you "walk it out" and work your way up the leaderboard to win prizes.
APCO will be giving out free Bluetooth-connected step trackers and sport towels to the first 150 participants that come to the Walk It Out Challenge booth located at the Henry B. Gonzalez Convention Center, main lobby. Step trackers will be available for pick up starting on Saturday, August 14, at 2:00 p.m.
The Walk It Out Challenge will start on Sunday, August 15, at 8:30 a.m. Central Time and end on Wednesday, August 18, at 12:30 p.m. Central Time. Participants can track their steps using their own personal Fitbit, Jawbone, Apple Watch, Garmin or the step trackers integrated on your iPhone/Android smart phone. The Walk It Out Challenge app requires iOS 9.0 and above on the following devices: iPhone 4S and above, iPad Air, Mini, and 3rd & 4th generation iPads. Android requirements: Android 5.0 and above that have not been customized by the phone-tablet manufacturer.
The top three winners will be announced on Wednesday, August 18, at 1:30 p.m. via the Walk It Out Mobile App. All winners will need to come to the Walk It Out Challenge booth between 2:45 p.m.-3:00 p.m to claim their prize. If you are unable to claim your prize during that time, your prize will be mailed to you.
Pertaining to Health & Wellness, 9-1-1 is literally decades behind our colleagues in identifying, understanding and providing solutions for the perils of the occupation. We need to change the narrative regarding 9-1-1 health.
Jeremy Hill, Member, APCO Health & Wellness Committee
Prizes are $300, $200 and $100 Amazon Gift Cards for 1st, 2nd and 3rd place winners.
Pre-register and receive further updates about the APCO Walk It Out Challenge.
NEW THIS YEAR! We have added Wellness in the Emergency Communication Center as an educational track in our Professional Development program. Visit the Education tab and scroll down to the Wellness in the Emergency Communication Center listing to view all of our wellness sessions.