Community Service Project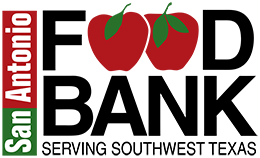 APCO is proud to announce that we have partnered with the San Antonio Food Bank to host our first community service project. Participants will work together to sort and/or pack produce, non-perishable foods, and household items, preparing them for distribution. Because of volunteers and generous donations, the San Antonio Food Bank is able to provide a variety of programs and resources to families, individuals, seniors, children, and military members in need throughout the 29 counties in the area.
The community service project will take place on Saturday, August 14, from 3:00 p.m.-5:00 p.m. and space is limited to 100 attendees. You must sign up in advance and sign the liability waiver using the link provided below. Transportation to and from the food bank will be available from the main lobby of the Henry B. Gonzalez Convention Center. You cannot drive to the food bank on your own. Your conference badge will be required.
Due to the large volume of volunteers attending, we ask that all participants wear a mask and closed-toed shoes.
You must be a REGISTERED ATTENDEE and a BADGE IS REQUIRED to sign up for the community service project.
If you are unable to attend after signing up, please use the cancellation link in your email confirmation, and it will open up additional slots. The link above will automatically stop accepting sign-ups at 100, and anyone trying to register will get a notice it is full, so your cancellation will open up slots for others who want to participate.
This event is proudly sponsored by: