Distinguished Achievers Breakfast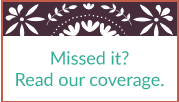 Tuesday, August 17
8:00 a.m. – 10:00 a.m.
Henry B. Gonzalez Convention Center
Stars at Night Ballroom

Not included in any registration. Tickets are $20 per person. Available in limited quantity and are subject to selling out. Tickets can be purchased online through the registration portal.
Must present ticket for entry. If you arrive late, seating and/or meal service may no longer be available.
Keynote Presentation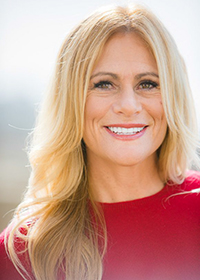 Robyn Benincasa
The Adventurer Who Inspires
Playing to Win: How Champions LEAD Change

How do we inspire people to not only survive times of change but to INSPIRE change – and to build a culture that is focused on relentlessly changing the game and creating what's next? You will learn how the best and brightest champions consistently LEAD change versus simply reacting and responding to it. In business and in life, you're on offense or defense. In today's fast-paced environment, in which change is the only thing that stays the same, we can't afford to follow industry trends and our customers' expectations – we must lead them. And when you've reached the front of the pack in the race to lead your industry or market, it's never time to relax, it's the perfect moment to build your lead and to get so far out of sight, your competitors are relegated to fighting one another for second place.
Recognitions
Platinum Corporate Partners
CALEA Certifications
NCMEC Partnerships
APCO Registered Public-Safety Leader (RPL) Program Graduates
APCO Certified Public-Safety Executive (CPE) Program Graduates
Menu
All items will be individually wrapped, covered or served.

Assorted muffins
Fruit cup
Omelet roll with American cheese, side of bacon, hash browns, with grilled mushrooms and baby tomatoes
Distinguished Achievers Breakfast sponsored by