APCO Block Party
Tuesday, August 17
7:00 p.m. – 10:00 p.m.
SeaWorld San Antonio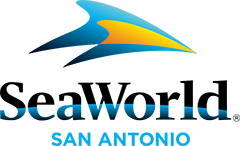 Everything is bigger in Texas! Join us for an unforgettable evening at the largest SeaWorld park in America. SeaWorld will be open to only APCO attendees as we experience thrilling roller coasters, encounter animals up close through meet & greets, and end the night with the famous sea lion and orca shows. This is a once-in-a-lifetime experience you aren't going to want to miss.
Please plan to dress comfortably as this event takes place at a theme park. Some rides are subject to height restriction. A buffet dinner will be provided.
For more information on how SeaWorld is keeping you safe, review the health & safety guidelines.
Entry
Admittance to the Block Party is included in the purchase of a Full Conference Registration, Spouse/Guest Registration, Exhibitor Registration (green badge) or a Tuesday Day Pass. Admittance will ONLY be available to these groups; no additional individual tickets will be available for purchase. You MUST wear your badge and ride the shuttle bus for entry. If you do not have your badge, you will not be allowed into the park.
Transportation
Shuttle service will be provided from all official conference hotels beginning at 6:30 p.m. Buses will begin return trips to the hotels at 8:00 p.m. with the last bus leaving at 10:30 p.m. You must wear your badge and ride the shuttle bus for entry.
APCO Block Party Transportation – Tuesday, August 17
Provided to/from all conference hotels and Sea World San Antonio
| | |
| --- | --- |
| 6:30 p.m. | Loading and departure from all conference hotels. |
| 8:00 p.m. | Guests may begin boarding buses to return to hotels. |
| 10:00 p.m. | APCO Block Party concludes. |
| 10:30 p.m. | Last bus departs for return to hotels. |
| | | |
| --- | --- | --- |
| Hotel | Route | Boarding Location at Hotel |
| Grand Hyatt | 2 | Convention Center Bus Lane on Market Street |
| Hilton Palacio del Rio | 1 | Curbside Front Entrance on Alamo Street |
| Marriott Rivercenter | 2 | Curbside Front Entrance on Bowie Street |
| Marriott Riverwalk | 2 | Walk to Marriott Rivercenter, Front Entrance on Bowie Street |
| Westin Riverwalk | 1 | Curbside Front Entrance on Market Street |
Sponsored by