Opening General Session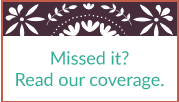 Monday, August 16
8:30 a.m. – 10:00 a.m.
Henry B. Gonzalez Convention Center
Stars at Night Ballroom
Open to all conference attendees and exhibitors. Badge needed for admission.
Keynote Presentation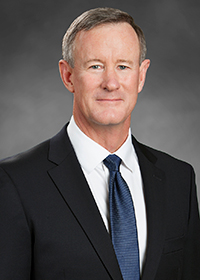 Admiral William H. McRaven, USN (Ret.)
Commander of U.S. Special Operations Command (2011-2014); Commander U.S. Joint Special Operations Command (2008-2011); Commander of U.S. Special Operations Command Europe and Director of NATO Special Operations Forces Coordination Centre (2006-2008); Chancellor of the University of Texas System (2015-2018)
Leadership and Risk Management: Taking Command

With his exceptional leadership experiences, Admiral William H. McRaven will explore today's geopolitical environment and provide a look forward to America's place in an ever-changing global community. He'll dive into the necessity of preparation, order and discipline, knowing that they are not without a distinct and meaningful purpose or goal. He will share impactful narratives, lessons and insights on authority amidst turmoil and instability, the force of teamwork and personal initiative, resilience in the face of opposition, and the unconditional importance of never giving up.
Recognitions
Public Safety Awards Program Winners
Telecommunicator of the Year
Kathryn Schmelzer (2021)
Mark Nava (2020)
Sponsored by

Radio Frequency (RF) Technologist of the Year
Steve Morlan (2021)
Nick Condaras (2020)
Sponsored by

Information Technologist of the Year
Kevin Biegert (2021)
John Powers (2020)
Sponsored by

Trainer of the Year
Christine Law (2021)
Randy Dasho (2020)
Sponsored by

Line Supervisor of the Year
Deranecque Rogers (2021)
Jason Meeder (2020)
Sponsored by

Communications Center Director of the Year
Stephan Hooke (2021)
Jada Lee (2020)
Sponsored by

Team of the Year
METCOM 911, Woodburn, OR (2021)
Emergency Communications and Citizen Services
Virginia Beach, VA (2020)
Sponsored by

Technology Leadership Award Winners
Technology Leadership Award – Large Agency
Dekalb County Government E-911 Center (2021)
Missouri State Highway Patrol Communications Division (2020)
Technology Leadership Award – Small/Medium Agency
Chula Vista Police Department (2021)
Augusta 911 Emergency Communications Center (2020)
Opening General Session sponsored by