Stay in the Spotlight by Becoming a APCO 2021 Sponsor
APCO 2021 Sponsors not only receive increased visibility but receive a lot of benefits that will keep them in the spotlight.
Check out the advertising and sponsorship brochure for high exposure opportunities that will get you noticed before, during and after APCO 2021. There are also maps of the onsite visibilities so you see where and how your onsite sponsorship will look.
Featured Sponsorships
Program Guide Ads
Place your ad in the official APCO 2021 program guide. This guide will be in the hands of every attendee, not only during APCO 2021, but also used as a resource guide when they return to the office. Ads can now be purchased directly from the exhibitor portal.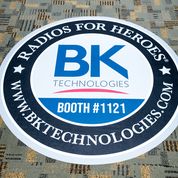 Floor Decal
$2,000 (exhibitors) | $2,600 (non-exhibitors)
Increase your visibility with custom floor decals that can spotlight your booth or message.  Located outside the exhibit hall entrance.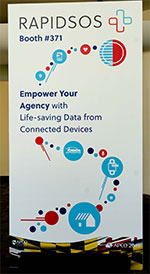 Sponsor Ad Wall
$2,500 (exhibitors | $3,250 (non-exhibitors)
Your message on a 48"W x 96"H free-standing signage, located in high traffic areas.

Floor Plan Advertising Package
$5,000/each (Exhibitors Only)
This package includes an ad with sponsor booth highlighted on one of the oversized exhibitor locators placed throughout the hall. Exhibitor name and booth number also highlighted on the fold-out map in the program guide.  Company logo displayed on exhibit hall map as well.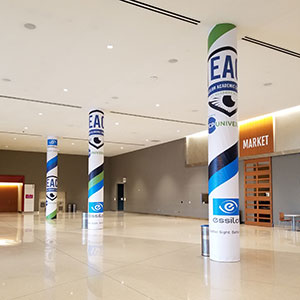 Column Clings – Convention Center 
$5,000 exhibitor | $6,500 non-exhibitor
Only a few columns left in the main lobby.  Wrap your brand on columns located inside and outside of the convention center.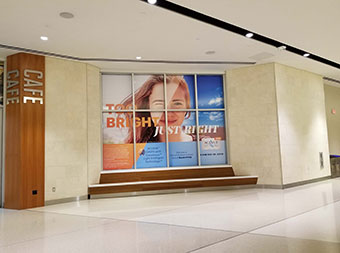 Wall Graphic – Convention Center
$7,500
Display your brand on wall graphics located in prime locations.
Program Guide Cover Tip
$8,000 (Exhibitors) | $10,000 (Non-Exhibitors)
Display your ad on the cover tip of the program guide. This double-sided advertisement will be seen by attendees during and long after APCO 2021.
---
Purchases can be made in the APCO 2021 Exhibitor Portal.
Advertising and sponsorship opportunities are also open to non-exhibitors at a slightly higher rate.
If you are a non-exhibitor interested in being an APCO 2021 sponsor, are interested in a customized package or just need information, contact:
Exhibit Management, Sponsorships, Advertising and Corporate Partner Program
Lisa C. Williams, CMP, CEM
Director of Corporate Outreach
(571) 312-4400 ext. 7003
​williamsL2@apcointl.org
Exhibit & Sponsorship Sales
Tracy Tarlton
Corporate Outreach Sales Manager
(571) 312-4400 ext. 7014
tarltont@apcoint.org